Patient Services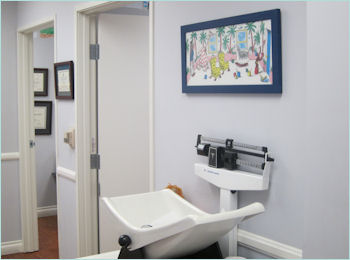 Our office is designed to offer a comfortable, kid friendly environment. We strive to see patients as quickly as possible. We will text to confirm your appointment 2 days prior to the day you are scheduled. If you need to cancel or reschedule, please let us know at least 24 hours in advance.
For your initial visit:
Please arrive 15 minutes prior to your scheduled appointment to fill out paperwork. You can also download the forms and bring them in with you.

If you had any labwork, procedures and/or radiographic studies done prior to your visit, please ask your primary doctor to have them faxed to our office (818) 905-6610 before your scheduled appointment.

Please also bring your insurance card to your appointment.